Course type: Workshop
Course code: N/A
Course title: GT Scholars Career Day
Who is this course for? Young People
Recommended age: 7-13
Location: London (Venue TBC)
Next intake date: TBC
Is your child aged between the ages of 11 to 18 (Year 7-13)? Would you like to get impartial information about different careers, apprenticeships, and university? Do you live in an inner or outer London borough?
The GT Scholars annual Career Day aims to answer the following questions – Which careers are available to young people today? What things should young people consider when choosing a career? Which subjects will you need to choose at GCSE & A-level if you want to get into a certain career? Which professions, careers and industries are trending at the moment and have a high demand? What can young people expect to earn in different careers?
During the workshop, you will have the chance to hear from young professionals in a range of careers and understand the path that they took to reach their current position. By the end of the workshop, you should have an idea of some the careers that may be suited to your strengths, abilities and your personality. You should also be able to take away some practical steps you can immediately use to achieve your career aspirations.
We have a panel of professionals speaking on the day. Here are some of the things you can expect:
Get impartial information about apprenticeships and university degrees.
Learn what it takes to get into a competitive career or university.
Find out about how to get into a career in finance, law, accounting, entrepreneurship and STEM.
Discover some of the careers that may be suited to your strengths
Get a better understanding of the earning potential in a range of careers
Meet some of our scholars on the programme as well as the staff and volunteers that support the programme.
Here are some of the speakers that will be on the panel: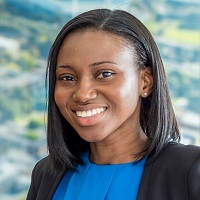 Temi – Temi has a Masters in Civil Engineering. She started her career as an engineer and did a short stint in investment banking before deciding to pursue a PGCE in Mathematics Education at the University of Cambridge. She taught in state and independent schools prior to setting up GT Scholars CIC, a not-for-profit social enterprise that helps young people get excellent grades at school, get into top universities and enter competitive careers. Temi writes and speaks about growth mindset and she is passionate about social mobility and educational equality. Having grown up in a single-parent household in council housing in South London, she has a personal interest in seeing more young people from lower-income homes get into top universities and higher income careers.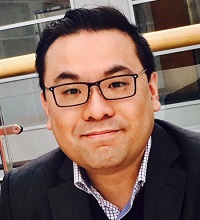 Jason – Jason's parents were refugees from the Vietnam War, and he was raised in a strict family and lived in poverty for most of his life. Jason briefly attended university before deciding to drop out and start his professional life earlier. He worked his way through several temp jobs before becoming an administrator in the NHS. He now works at NHS England, at the headquarters of the Department of Health, holding CEOs, Directors and major leaders in healthcare and education accountable to the taxpayer as a Senior Contract Manager. Jason now lives in Croydon and has spent the last 3 years dedicated to promoting equality and fighting social injustice at his place of work and at home in his local community.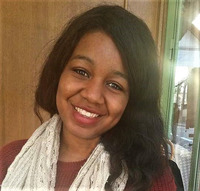 Roberta – Roberta is an experienced Policy Analyst with an interest in Governance, particularly criminal justice reform. She has worked in the Civil Service, United Nations and UK Parliament, and is currently working at the Ministry of Justice. Roberta holds an MSc in International Public Policy from the University College London and a BA Hons degree in History and Politics from the University of Sussex. Her message to young people of today is: "Work hard and do your best. If you do those things you will get where you want to be. Take time to celebrate, when you achieve something, celebrate your success. Lastly always be proud of yourself and enjoy the journey."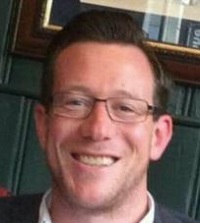 Mark – Mark comes from a working-class background, and he did reasonably well at school and college but his results were not outstanding as he did not work as hard as he could have done. After dropping out of his first degree in Accounting, he tried a variety of roles, before enrolling on a Foundation Degree in Business with the Open University. He enjoyed that so much that he decided to continue his studies with some study in the area of law. When he started studying law, it was almost like a "lightbulb moment" when he discovered what he wanted to do, and since then he has worked harder than ever to achieve his goal of becoming a solicitor in the city.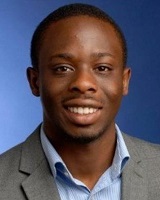 Tolu – Tolu has gained project management expertise from his time working for companies such as SapientNitro, Accenture Interactive and KPMG. Having served as a project manager in said firms, he is committed to delivery and execution with a fervent passion for job creation and digital transformation. His unorthodox journey of landing his career has inspired him to make the process easier for the emerging generation through his commitment to mentorship and setting up various social enterprises.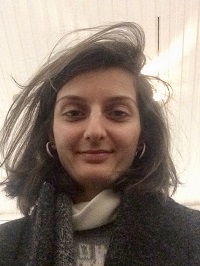 Rea – Rea was born and raised in SW London, before heading up to Warwick University to study maths. In her third year at university, Rea studied abroad in Paris for the year and completed a summer internship in finance during the holidays before her final year began. Upon graduating, Rea went back to the investment bank where she completed my internship, and she has been working there ever since. Her main interests are reading (she likes to read about anything and everything!) and music – both listening and playing.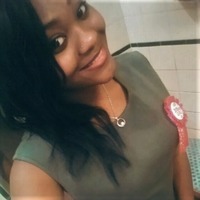 Rachel – Rachel was born and raised in Zimbabwe. She then moved to the UK where she decided to study economics and business accounting at The Chartered Institute of Management Accountants. She found that the combination of two commerce fields carried the best knowledge and insight into how to extract information from the business world that can influence the success in trading. Through her years of study, she found that her interest in finance helped her to develop a sense of self-motivation and drive. She currently works as a project manager at Lloyds Banking Group.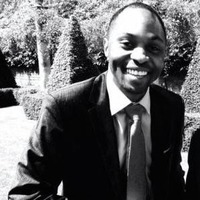 Akin – Akin is a senior software engineer and technologist with over 10 years experience in the tech industry. He did his Masters degree in Computer Software Engineering at the University of Bradford and has a degree in Mathematics. He is passionate about leveraging technology to deliver business value to clients. He is especially interested in science, technology and mathematics with a particular focus on programming, graph theory, classical and Bayesian inference, wave mechanics and the software delivery process.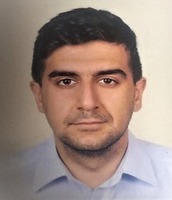 Mehdy – Mehdy graduated with a degree in Human Biology from Kingston University. His interest in the field of biological sciences stems from his fascination with it being a foundation of a multitude of subjects such as genetics, diversity, medicine, and drug development. He has also worked in many voluntary roles in education and other social sectors. He is currently planning on getting his PGCE as a secondary science teacher.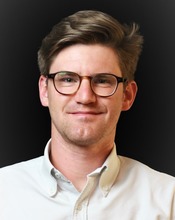 Sam – Sam has worked across a number of different industries, touching a variety of fields. With a BA (Hons) degree from the University of Oxford, he began his career at UBS Investment Bank, in the Fixed Income, Currencies and Commodities (FICC) team selling interest rate derivatives. Having decided that he wanted a more commercial role, he moved to Diageo (the world's largest Spirits producer) where he worked in the Convenience channel, before launching their Discount Sector business, then their Online ('Pure Play') business. He then launched his own start-up – London's first 24/7 digital convenience store delivery service. Having run the pilot for a year, he then took a role at Amazon UK where he runs a buying team in the Sports department.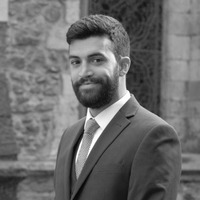 Anthony – Anthony is a barrister at KPMG specialising in advising corporations and individuals on tax matters, serious & complex fraud, anti-money laundering and counter-terrorism financing, anti-bribery & corruption, internal and external corporate investigations and commercial litigation. He graduated from the University of Durham and has volunteered and provided pro-bono support to a range of organisations. He has a keen interest in helping young people from working-class backgrounds gain access to top universities and competitive professions.
---
Feedback from past attendees:
Meeting the panel helped me understand that I can enter any career that I want and I shouldn't be put off if I'm struggling in a subject because I can change that if I work towards it – Lola, 16
It was an excellent day. Even as a parent, I ended up learning a lot as the panel really inspired me to keep encouraging my kids to aim for the stars – Mrs Oni
---
IMPORTANT NOTES:
The event is open to young people in Years 7 to 13 and their parents only
Lunch will be provided. Please let us know if you have any special dietary requirements.
Please note that there will be video recordings and photography at this event.
There are a limited amount of tickets available for this event and tickets are on a first come, first served basis.
If the £5 deposit is cost-prohibitive, please contact us at contactus@gtscholars.org to apply for a fee waiver.
GT Scholars is a not-for-profit social enterprise and registered charity that helps young people from a range of backgrounds get better grades at school and get into top universities and competitive careers. If you'd like to know more about GT Scholars and future events, workshops and opportunities, please visit the website and subscribe to our newsletter here: www.gtscholars.org/subscribe
Latest posts by GT Scholars
(see all)